Rolling papers have the dual distinction of providing some of the most beautiful visuals as to their packaging while conversely providing little to actually write about. They are either good or bad, burn slow or fast, are made of wood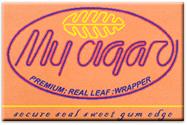 (yuck!!) rice, hemp or flax, have flavors or not and are of usually one of three lengths. I don't mean to minimize the importance of rolling papers. In total they make up a large portion of the RYO industry sales. It is just that there are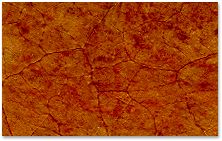 only so many things you can say about them.

Now the Blunt wrap subject that we have focused on over the last few issue is much more dynamic and the products that exist while there are similarities, their perceived intent of use is often quite different. Add to the mix that this segment of the market is now beginning to include real tobacco leaf rather than the"homogenized" paper impregnated with tobacco, wraps of yesterday is starting to make this a fascinating subject.

A new company by the name of First Fathers is the first to have an all tobacco "Connecticut Shade" or other pristine leaf that is flavored with various aromatics and has an adhesive strip to make for easy rolling. Their product, My Cigar, which is the latest in an ensemble of various names, is a beautiful creation. These leafs are pure tobacco of the highest grade, similar to what is used in fine cigars. The market for such items though small because it is a completely new one, has the potential to expand rapidly given the connoisseur nature of this product. My Cigar leaf comes in many flavors and the list grows constantly. In the future I am sure First Father's (the name refers to the

original nature and respect of tobacco that was common at the time our nation was born) will simplify down to a handful of flavors but the ones shown on the leaf at left are the ones we have seen so far. With the adhesive strip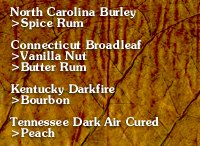 (gummed edge) these leafs roll every bit as efficiently as rolling papers but they are considerably more expensive. However given the quality of the resulting product (using great tobacco of course) they are a real treat. We will let you know more as this interesting company grows and likewise let you know where you can find these products. It won't be long that is for sure. The folks at First Father's are very directed and

quite confident in their ability to produce these connoisseur quality products in sufficient quantity to satisfy what they believe is going to be a robust market. We tend to agree. the problem Blunts have had has more to do with their perceived reputation as paraphernalia than their efficacy as a rolling medium. In fact HBI is so sure of the future of the Blunt market that they have designed a whole line of rollers intended solely for use with Blunts. (See our Rollers Section for more on this). It will be interesting to see the initial reaction of consumers to these new all tobacco products. Mine was very positive and tolling up some good old Gauloises or Amsterdam Shag in one of these provides a treat unlike anything yet experienced. It is not a cigar (or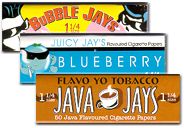 cigarillo) exactly, as you can inhale the smoke quite easily but neither is it a cigarette. The experience is, as I say unique, and we anxiously await for the next shoe to drop.
Since this Section was initially intended as a place to review rolling papers, HBI once again has come through with another robust line of papers under the name of Juicy Jays. We have reviewed many of these before and though they are basically the same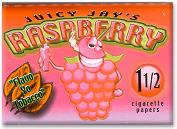 paper material, the flavors just keep getting better and better. Rather than go into detail about each one, we chose this time to simply show them to you. Why? Well mainly because their flavors are the deal and their flavors are true to their labeling. You want Apple, jeez these things taste better than a fresh apple. I mean literally taste as I chew on each one for awhile simply for the treat to my palette. Smoking them provides each characteristic aroma
and really does not effect the tobacco flavor in any adverse way. They are pretty, with killer packaging and there are lot of flavors to choose from. Here are just a few including a beautifully packaged new line from HBI, "Elements" replete with laser etched packaging.
Lastly let us not forget that the bulk of the rolling papers market remain traditional with powerhouse names such as Zig-Zag, Gizeh, Republic (French Lights, Ventura Whites), OCB, JOB, Joker, EZ-Wider, Chills, and many others. In fact at the NATO show we discovered that Joker, distributed by Robert Burton Associates has a new line of Hemp rolling papers that are the most sheer we have seen to date. The Gizeh Hemp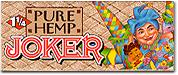 remain a favorite and Gizeh too had a new entry which is a five pack box of papers called "Twister". A great packaging idea (5 books per box). So there are still many incredible papers to choose from in your local tobacco shop or on line at places like

www.rollingpaperwarehouse.com and www.zensmoke.com. And buying papers by the box can save you a lot of money in the long run. Just be sure to keep the boxes in cool dry storage areas.

We are having a CONTEST here beginning in June that will go on for two months. The folks at Rolling Paper Warehouse www.rollingpaperwarehouse.com are sponsoring the contest here for a free box of the papers of your choice, awarded to one winner every two weeks during the months of June and July. You simply have to email us at rpcontest@ryomagazine.com to enter. There are no questions to answer but the contest is limited to those 21 years of age and older. There will be more about this as June approaches but get your entry in early.
WE HAVE OUR SECOND WINNER!!!
We will announce the name as soon as we hear back from the winner and the age verification process is complete. Our next drawing will be July 10th. All non-winning entries will be kept and re-entered in each drawing.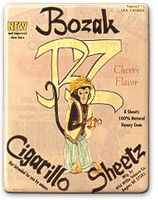 With all the talk about adhesive, we want to remind our readers of another tobacco wrap mentioned last time. A patent exists regarding adhesives applied to tobacco/paper wraps. (there are actually dozens of patents on tobacco wraps of one sort or another dating back as far as 1877, none of which specifies this particular adhesive design). Many of the patents we looked at are similar with small variations as to use and assembly. Our interest in the patents of these items was aroused when we were contacted by Robbie Garner of Bozak Corporation who holds the most current patent on an adhesive blunt wrap. He wanted us to try his Bozak Cigarillo Sheet. There is only one newer patent that references blunts, but concentrates more on the little straw or stick that comes with some blunts like BluntWrap USA (who holds this patent). The straw is used to maintain the rolled shape of the wraps and to somehow help you fill the finished roll. Interestingly enough, some of the other patents actually imply a wrap that can be smoked by itself with no filler added. Bozak and Robbie Garner instead concentrated, in his patent, on the adhesive strip and the fact that the wrap would be filled with tobacco. The patent drawings actually show a finished rolled stick. His sheets accomplish this quite nicely. These are not 100% tobacco wraps like First Father's but are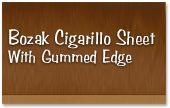 tasty and have several flavors in the offing. Frankly, it seems to us that the patent issue in many cases are rather whimsical at best and some are so similar that we are surprised they survived the patent research process. Nonetheless, Bozak's patent addresses specifically the issue of adhesive strips. Bozak intends to market their true tobacco use wrap as a cigarillo sheet, that will work in hand-rolling machines as well as any rolling paper and that will enjoy the added advantage of a patented design. When a product of this sort is finally mass produced, we are confident that the tobacco industry will look at the blunt (tobacco wrap) in an entirely different light and the consumer will have a product that is efficacious for rolling their favorite tobaccos with some true panache.

Well that is about it for now. If you have a rolling paper that we have missed (there are probably quite a few) and that you feel is worthy of a review, let us know. If you are a manufacturer of such a paper, send us some. We don't pretend to know everything and are daily and gratefully surprised by new items. Go to our Contact page and email, write, or send us your samples. We value our readers for the incredible resource that they are. - the ed.
And Don't Forget The Contest Mentioned Above From:

Each issue we are increasingly gratified at the emergence of new, exciting products of innovative design and packaging. After all, as the RYO/MYO market grows it is these interesting products that exhibit some flair and style that will help their entry into the mainstream of tobacco enthusiasts. However, as we made note of above, the pricing of rolling papers in the US is becoming somewhat of an issue with our readers and even some distributors. We hear more and more that prices in other countries are substantially lower than those charged for the same products in the US. We hope this situation is not a long term problem and has a reasonable and legal (non anti-trust) explanation. We will cover in a future issue more of what we are able to determine as to the reasons for this apparent and potentially disturbing anomaly. - Doug
---