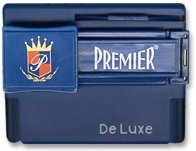 It seems that perhaps the rather ho-hum world of small hand injectors may be beginning to generate some new designer interest. In the last issue, we showed you a quick preview of CTC's new Premier hand injector (at left) with a reversible base that allows and improves efficiency for both righties and lefties (really!). The obvious point is that with the introduction of some new designs, I am becoming more enamored with the hand injector. I still overtly prefer the hand cranks like the Excel and Supermatics but I do understand the potential efficacy of small pocket size injectors if they only would work as well as the larger units. That will probably never happen and, to be realistic for a moment, the issue of size has more to do with the tubes than the size of the injector. Simply put, even though you save some space by using a hand injector, you still need to carry a box of tubes around. On the other hand, the small injectors are quite a bit less expensive.

Now with the dollar savings one gains from making one's own cigarettes, the higher cost of a table top injector really is minimal for most people and quickly absorbed in said savings. However, and this is the critical point, many folks experience making their own cigarettes initially with a hand injector often as part of a starter kit but equally because the consumer would rather risk $7 or so to initiate the MYO experiment rather than committing to a more expensive model. So, if the hand injector is difficult to use and the consumer is subsequently unsuccessful in filling the tube properly, these potential new customers of MYO are often lost - permanently. It is therefore a worthy proposition to the benefit of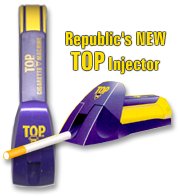 the MYO World to make these little devices as functional and efficient as possible. A good looking design is an added bonus as people tend to keep the smaller hand ones around even after they have upgraded to a larger machine.
The new group of machines we will look at this time succeed on most all fronts. They are better than their predecessors in function and the designs are getting cooler with each incarnation. There is no more dramatic example of design innovation in this area than the new TOP injector. It looks like an Olympic four-man bobsled and functions quite well. As with each injector type, one must initially figure out the optimum way of using the device. At first with my rather large hands, I found the machine difficult to hold while injecting. I resorted to laying it on the table and injecting from that platform. It worked quite well and as I say it was by far the coolest looking hand injector I have yet to see. After some practice, I found that holding the machine by the very front indentations (which is what they are there for) made hand held injection easier. Some people with large hands have reported actually nicking their hands with the slide mechanism if they held the injector at the bottom middle where most hand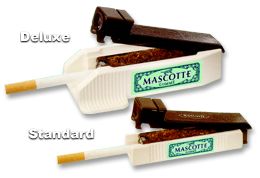 injectors are held. We did not see this problem in any pronounced way as it was immediately apparent that one must hold this machine differently and once figured out, the process is straightforward and efficient. It is a cool little machine that will definitely generate discussion and comes with the tamper (see red example below) that is very handy with many of these types of machines.
Recently Gizeh which has become the sole distributor and, if truth be known, the manufacturing entity of Mascotte products. Gizeh of North America sent us a couple of hand injectors with the Mascotte label on them that we found impressive (above right). One is a fairly standard (called the standard) model which does a very good job. It is similar to the Gizeh injector in design but has handy ridges that allow the user to get a better grip on on the machine. One thing that distinguishes both Gizeh and the sibling Mascotte hand injector products is that they do not have the tamper and really don't need it. The reason is that these injectors have very sharp plastic cutters, much sharper than the competition and which actually are able to cut away excess tobacco so tamping is not as important. We first noticed this added sharpness in the Gizeh Silver Tip injector last year and most especially in the Gizeh Golden Tip Producter. These sharper blades really do work and last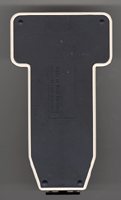 a considerable time (as long as you don't cut stems) considering they are only plastic. The larger of the two Mascottes, "The Deluxe", (top above) is one of the most interesting hand injectors we have seen in some time. Not so much because its appearance is as strikingly different as the new TOP injector, but this design is both bigger (much the same size as the old Rizla extra large hand

injector that was priced at near parity with a Supermatic) lending well to full-sized hands and has "wings" (see bottom view at left) at the front that enable the user to wrap his/her finger around them to get an incredible grip (photo right). This added purchase (grip) makes for very easy hand injecting to the point that the uncertainty that often is felt by novices is removed. We're told that the larger machine will not cost that much more but as yet do not have a price. However, if the larger machine can sell for a reasonable price (unlike the large Rizla mentioned above) we think this machine may do very well indeed. I think it worthy of repeating here that all of these less sophisticated injectors have a critical place in the MYO world. Even though I and most who are serious about making their own cigarettes exclusively end up using either the Excels or Supermatics, a good proportion of the balance of the forty-nine million packaged cigarette smokers in the US will likely use one of these smaller machines as their first MYO experience. It therefore cannot be overstated our respect and critical appreciation for these entry level machines. By way of example, we next take a look at the superbly made new Zig-Zag machines.
A fairly recent innovation to hit the MYO market was 100mm tubes and injectors. Beating everyone else to the punch, Nationwide Tobacco, (of Sixty-One Tobacco products fame) who along with manufacturing help from Precision

Products began marketing their Maiker 100 mm Injector last March. After a few bumps (tubes that would only fit the Maiker Injector and in some cases did not hold up well - the hand-held injector itself was/is superb) which were corrected quickly, the Maiker found fairly wide acceptance. The only problem with the otherwise excellent original Maiker injector was that it did not fill the 100mm tubes completely to the end but was among the very best at filling all king-size *monkey tampons (*vernacular courtesy of Larry Diamond of HJ Bailey). That has been corrected and their new tubes are far better with regards to construction and taste.
CTC soon followed suit with the newly redesigned Premier Supermatic (the new blue one) switchable to use either king-size or 100mm. This machine does a great job with the 100's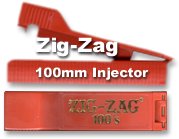 but we have not yet seen a CTC branded 100mm tube (any day now though). The 100mm injected cigarette provides a number of advantages, not the least of which, is increased mildness as well as (obviously) enhanced burning time. The Supermatic does a great job and now Zig Zag has entered the 100 mm market with just such an injector with the added advantage of both light and regular 100mm tubes. The injector fills the tubes well and the new tubes are outstanding. Of special note is their new ventilated-paper light tube which is reviewed in our Filter Tube section in this issue. Although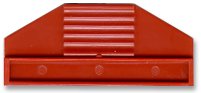 the new Zig-Zag injector is built upon the classic lines that has served the company well for several years, its performance remains top notch and using the tamper tool discussed above (shown at right), one can expect a successful experience for even the novice. So if your are a potential customer looking to improve the way you smoke, these small devices are getting better and better and really will afford you a low-cost first experience in the world of MYO. Retailers, make sure you have these on hand for demonstration and make sure you know how to use them. Combined with the larger table models, these items are a key ingredient to increasing a clientele who will need supplies for them for a long time to come.
---
As a last note, all of the above is written with a huge amount of gratitude that is daily expressed by our customers, our readers, as well as we at RYO Magazine personally, for the efforts of those manufacturers in the MYO industry who, often at great financial risk, continue to provide significantly improved and evolutionary products to help make the case for MYO. The possibility that one's first experience with making their own cigarettes will be a negative one, is quickly dwindling. the ed.