For the last few issues we have explored our experiences with The RYO Store™. As you might remember, this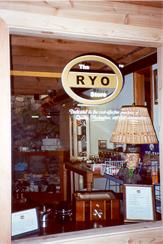 store was opened as an experiment to give we at the magazine a better idea of all of the ramifications endured by those who attempt to make a living selling tobacco products in the traditional brick and mortar retail environment. We learned far more than expected and as the major part of this issue's editorial, we would like to share those experiences with you. Whether you are a consumer or a retailer matters not as this information should be useful to everyone who buys or sells tobacco products. It is important to start by telling you that we have now closed the store. It took a long time to do this as we had become a popular fixture in Ashland and part of the delay in this issue's completion had to do with that bittersweet parting. We had intended to be open for only a few months but found the adventure so interesting and fiscally satisfying that we extended our experiment for over a year and a half. In fact, as far as a business venture goes, the store was quite a success. It not only more than paid for itself but left a reasonable profit at the end of each month such that there can be no doubt in our own mind, (even given some of the factors we will discuss in a moment), that even under the most perverse of circumstances, a store like this, dedicated to the RYO/MYO customer, has proven viable. Tobacco Outlet Business (the widely read, widely respected trade magazine) was kind enough to mention us as the first such enterprise in the US. Though they expressed doubts as to how well a shop with such a specific (and perhaps limited) marketing strategy might do, we are extremely confident that the possibilities for success exist without question.

Our Game Plan - The Beginnings

Let us first revisit the principles and strategies we adhered to as well as the physical (geographic location) nature of the environment we sought for this experiment. We did not go into this project in a traditional manner in that we purposely picked a location that had many disadvantages. Our reasoning was, to be quite honest, that if we made as many factors as possible atypical to a normal success-oriented retail enterprise, that we could more easily access the actual draw of the products themselves as well as the draw due to the very uniqueness of the environment.

First lets rehash a little of the geography. The old adage "Location, Location, LOCATION", that is the bylaw of successful retail operation, we violated with intent as severely as possible. We located the store in Ashland, which is a small college town in southern-most Oregon whose biggest claim to fame is its annual Shakespeare Festival. The town generates a pretty large amount of tourist traffic during the spring and summer months of the Festival but we chose a location, while downtown, was as far as possible off the beaten path, too far for easy access by visitors of these events. Now we are not masochistic by nature but we wanted to see what kind of local, loyal, regular customer base we could assimilate and we found the prices of store space very low compared to a more well traveled location. We were looking for believers (potential) in the RYO/MYO experience and knew we would, for the most part, have to create a customer base from scratch. We located the shop in the basement of a building at the far end of downtown that had been trying to put something together for a number of years (the idea by the landlord was a small, intimate, and unusual underground mall of sorts. The unusual part was an understatement. There is almost no parking in the area that is reliably available (much of Ashland suffers from this malady) and we were too far from the very popular and beautiful Lithia Park and Festival areas to get much in the way of foot traffic. In other words our customers, if we were to have any at all, would have to put considerable effort into first finding and then getting to us. To make things even more of a challenge, we spent only a grand total of $100 during the entire year and a half for advertising. We put our name (and phone number of course) in the phone book, but no display ad. Consequently we relied solely on word of mouth, which is what we wanted in order to attract the kinds of clientele that we would more likely be able to spend the necessary time with to show them in detail the advantages of creating one's own smokes (and what a tobacco shop, in our opinion, should and used to be).

Now with all that we started with as disadvantages, it IS important to note that the Pacific Northwest is a large RYO (roll your own - not make your own) market and given this existing market, we did have a pretty easy time developing a customer base of those who were already familiar with pretty good tobaccos, who had been hand rolling such products for some time, AND that lived close enough to downtown to walk to the store. We offered very competitive prices and purchased everything we sold in the store from licensed distributors (which means we received everything from the distributor with the state tobacco tax prepaid). Hence our profit margin on tobacco products that are all taxed at the rate of 65% by the state of Oregon, was around 30%. In most cases that made our products the best deal in town. Our non-tobacco accessories (rollers, papers, injectors, tubes, pipes, lighters, cases, and the like), allowed us a much higher profit margin usually approaching the magic "keystone" - or 100% profit. Even with that, our prices remained very competitive as many shops (and not just those in our vicinity) find it hard to resist the temptation to get a little greedy on certain items, especially those the customer may not be familiar with but may be interested in nonetheless. We avoided overcharging on all items to a fault and carried a relatively small stock at any given time. We never ran out of the items that sold well but our orders were of such small size that, at times, I am sure we were a source of frustration to certain distributors, although in all fairness, we did clue them in from the beginning what we were up to and they were familiar with this magazine, which did help.

So here we were, off the beaten path with no advertising, in a underground space that nearly no one knew existed, selling a product that few were familiar with (again MYO not RYO). In fact many eyebrows were raised when we would begin discoursing on the advantages of the tobacco injection process (I honestly think some were actually expecting that hypodermics of some nature or another would emerge). The RYO crowd loved us from the start but the potential Make Your Own customer base (using tubes and injectors) took a little time (weeks) to develop. Most of this group came from the packaged cigarette demographic but a surprising number of hand-rollers, many of whom buy packaged cigarettes occasionally when handrolling is not convenient or when they run out of their favorite rolling tobacco (obviously, it is much easier to find packaged smokes anywhere in the country than good rolling tobacco), found the MYO process fascinating. They recognized that MYO when comprehensively examined, to be a better, less expensive alternative to even handrolling and certainly more satisfying and less expensive than buying packs. Which bring up the other part of our customer demographic that placed the store in a rather unique situation, one that may not apply to all areas these kinds of stores may/should inhabit.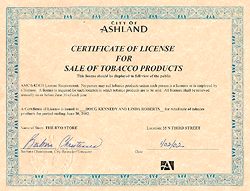 Being a college town and with a distinct artsy-craftsy image, Ashland's downtown was a hangout for many younger folks traveling the coast and many college students and other young people who were often fiscally challenged. These were intelligent (for the most part) folks who simply had little disposable income. The store, because of its friendly, homey nature attracted many in this situation and we provided in-depth service, unusual to say the least, to all, even for those with only a buck or two to spend. These types of customers, even if available in great numbers (and a very nice group of people they were) are not a demographic one should rely on to make a living and we found this group to be yet another disadvantage of our location, one that would have been more easily avoided had we located somewhere where parking enabled those who could afford cars to find a place to park and thus shop. Therefore, geographically speaking, our take on "Location, Location . . " mentioned above would morph to "Parking, Parking, PARKING." And as a added note to this section, it is important to note that we avoided ANY chance that we could be considered a "Head Shop." We were a TOBACCO SHOP and sent large numbers of customers elsewhere for glass pipes, screens, and other items interesting to the counter-culture population a town like ours attracts. This cost us much in the way of enhanced profits but simply compromise in this area would have tainted the experiment this store was engaged in.
Another issue that was arguably counter to fiscal success is that I ran the store myself with no help. I put an office in the back so I could write this publication (which is why it has been tardy for the last year or so) and continue to conduct my share of the work load in the operation of the other businesses I am a partner in. Consequently we were often open only 3 days a week for 6 hours a day. We went to a five-day-a-week schedules on occasions but were never open longer than the 6 hours stated on any given day. Even with all of the disadvantages outlined above we profited nicely and learned a tremendous amount on how one could easily improve significantly both the top and bottom line of an operation like the RYO Store. This we will discuss in the following section.
What We Learned
First off lets outline what we would do different if we opened the RYO Store today AND did so to make a significant amount of money. As it stood, even with all of the disadvantages above mentioned, including being open less than 20 hours a week on average (and unreliably so at that), rotten location, no parking, no advertising, limited inventory (no packaged cigarettes, smokeless tobacco, glass pipes, etc.) and a very small population base who could get to the store or were willing to put up with circling the block several times in hopes of finding parking - even with all of the above we extrapolate that if hours were reliably extended to the normal 6 days a week, 8 hours a day, and a small but steady advertising budget was incorporated, a single proprietor who (and this is the key we will discuss next) really knows this product line and is affable and interested in sharing knowledge with his customers, could have easily pulled out between $60-100,000 profit for the 18 months the store existed. Now while that may not be a lot of money to some, many folks would be happy to own their own business and put $40-60K in their pocket per year while being their own boss, especially if they were truly interested in the product they spent long hours providing to a customer base they enjoyed dealing with. As mentioned above the key ingredient that made our store as successful as it was - was I was their at least during the limited hours we were open. I talked with every customer, most times at length, about the various choices available to them, about the MYO experience specifically, and the issues of tobacco , smoking, health, and taxation in general. And I listened to their opinions and learned a great deal from them. They appreciated the symbiotic relationship that developed and became the MOST loyal of customers. They were constantly upset that we were open so infrequently and unreliably and still they came back, sometimes for product, sometimes for just conversation. Not a single instance of impatience or anger was experienced during the entire run of the store. It was reminiscent of the old barber shops I frequented as a kid or the bars later on where you always had a favorite bartender you could commiserate with. If I had not had so many other things I was supposed to be doing that generate far more capital, including this magazine, I would have really enjoyed the business. In fact, if I ever have a need for extra things to do, (I should live so long), I am confident that I personally could open up an RYO Store (by the way, we applied for the trademark and already own the domain names, ryostore.com & theryostore.com - more on that later), in a reasonably good (as defined above) location, with a sufficient population base and make a couple of hundred grand a year talking about tobacco, a topic that I enjoy immensely. The hardest part would be the hours of reliable commitment necessary.
Now, no doubt, part of the success of the store had to do with my attitude about smoking and moderation. Partly it was due to the fact that I never tried to sell anybody anything, or encouraged my customers to smoke, much like I never approach companies to advertise in this magazine. They find me or I call to talk to them about their products. It is up to them to ask about ads just like it was up to my customers at the store to decide if they wanted to buy something. I only provide information here and initially information at the store, leaving the recipient of the data in full control of every aspect of the decision making process. This tactical approach is, I think, absolutely necessary to growing a loyal customer base, especially with this particular product line. Drench your customers with accurate information, as well as your informed personal views, while listening attentively to theirs. Spend time with everyone who walks in the door (at least those interested enough to hang around) and most importantly show them several alternatives to their choices and the correlating advantages, every time you see them. Taking the time to communicate is becoming a lost art in retail, with counters too often manned by minimum wage workers who could give a #?@% about the products they ring up. A tobacco store, to do really well, simply cannot afford disinterested employees. It is a SERVICE oriented business not a product one. If you have an employee(s), pay them well and comprehensively teach them about your products. It is always a help when hiring to choose from those who have already expressed an interest and knowledge regarding tobacco products and you will be surprised at the number of potential candidates who you will meet first as customers. Just as a good dentist or doctor has assistants in the office who are well trained in medical practices, your potential employee should feel they are entering the tobacco business as a profession and not simply becoming a register jockey.
Our Must-Have Products
While each location and population base is going to vary to some degree, the following is a list of items, some brand specific where warranted, that we found necessary to create our image as a first rate tobacco shop. I will list them quickly here as reviews on all of these products can be found in the various issues of this magazine. (See the Archives page for more guidance). They are as follows:
Tobacco - Low cost but high quality cigarette tobaccos such as McClintock Gold & Red (Full Line - full, light, menthol in pouches and cans - a MUST buy), Gambler (Full Line in 6 oz bags- also a MUST), and the more expensive but classy and delicious Bali Red, Blue, and White in Cans and Pouches, Samson in Blue and Gold Pouches, Gauloises Halfzware, Peter Stokkebye Connoisseur blends (Amsterdam, Danish, Norwegian, Turkish & Stockholm) all in 10.6 oz cans. Republic's Drum in Cans and Pouches, Chills Americana Halfzware in cans and Pouches, and Zig-Zag's Full Line in Cans and Pouches were found to be incredibly popular among certain customers, customers we would have lost if we had not had these particular blends. Now of course you need not have all of these to start with, but I assure you if you don't, you will miss a sale or two as each of the above are unique in their appeal to certain tastes, tastes that may differ greatly from your own. Noticeably absent from this list is Bugler and TOP, but in most cases customers were able to find these VERY popular tobaccos at lower prices than we could afford to sell them in several general merchandise (grocery), discount warehouse outlets (like Costco) and other places as well. We also had to factor in the obvious problem that these were tobaccos that, while once we smoked them quite a bit, are no longer among our favorites. While it is important to be able to recommend products that you yourself use, these blends are the two most popular and readily available blends in the US so we should have carried them even if we couldn't be competitive. It is also VITAL to have some high quality Turkish blends such as D&R Tobacco's Ramback which is slowly getting in the distribution chain, and Lane's Oriental #1 which is already there. There are many reasons for the Turkish in addition to the fact that they are downright delicious. These blends were often the mainstay of the custom tobacco shop of old and to turn smokers on to a product like this that they may have never experience or have been unable to find for many years had many rewards including enhanced credibility as a source of knowledge and worthy recommendations. Also a relatively cheap bulk tobacco like Sixty One and Pure and Natural can may be necessary though we encouraged our customers to think beyond price and try better quality stuff. However Sixty-One, because of the depth of its line of products is a sure winner in most locations and many of our lower or fixed income customers would switch between this low cost line and the higher quality stuff as their finances fluctuated. And finally you simply must carry American Spirit products. The US Grown in a Can is outstanding, while their more popular Original blend is a bit harsh but some like it just for that reason and for the fact that the public perception of this tobacco is widely recognized as being natural. The more pungent Organic and Pow-Wow pipe tobacco AS blends are relevant in certain areas, so we played those by ear. If we had enough request we ordered some. We did not try to insert our preference too strongly on our customers. We simply encouraged them to try everything over a period of time to see what they really liked. Believe me, that philosophy was greatly appreciated and the transformation from smoker to tobacco connoisseur that most of our regulars experienced was striking and rewarding. We also encouraged our customers to consider blending various tobacco together to multiply their enjoyment of the unique characteristics they noted in different tobaccos. Oh - and one more thing: Don't forget about pipe tobaccos and cigars. They can be a great draw even if not huge profit makers, especially if you don't overstock. We selected a few of the best of each and convinced our customers to try them. It is amazing how well a good recommendation regarding these items can serve as a catalyst for word of mouth advertising and it no doubt added to our professional image. Very good cigars don't have to be expensive and some of the best pipe tobaccos can be sold for as little as two dollars per ounce and still make one a healthy profit. Again we stocked these items in quantities that realistically kept pace with increasing demand.
Injectors - If you are serious about MYO you must carry Supermatics and Excels. We priced them very competitively as they generated a lot of future tobacco and tube sales. If our customers broke one, we would immediately give them a replacement and encourage them to buy an extra one for the future in the unlikely event of further problems. We would only replace one machine per customer. After that, it was their responsibility to send the machine back to CTC (the manufacturer) for repair. Keep in mind that we physically, in full view of the customer, checked each machine by injecting several cigarettes for them with their new machine. This served two purposes. First it showed the buyer that their machine was in perfect shape as it was leaving the store. Secondly, and more importantly, it gave us the opportunity to thoroughly "train" the user in the use of these machines. We can't over-emphasize the importance of this last item as very few machines will ever be damaged by trained users. And putting these machines through their paces in full view of other customers, who are waiting to be served, frequently elicited a reaction from them that often lead to future injector sales. So in short, always check the machines and encourage each customer to have BOTH a Supermatic and an Excel for backup. It is also necessary to carry a few Starter Kits for those who want to get their feet wet slowly or as enticing gifts to smokers of packaged cigarettes. Hand injectors are for those on tight budgets and do make a worthwhile contribution to some people who are just getting started and are hesitant about making the switch from packaged smokes. Good tobacco tastes every bit as good when injected into a tube with one of these smaller, cheaper units though the process takes much more effort. We sold relatively few Hand Injectors and Starter Kits, but we spent a great deal of time demonstrating the differences between these and larger Supermatic and Excel. Anyone serious about MYO will eventually wind up with a larger machine unless they are absolutely unable to afford it, in which case they probably re-think spending their limited resources on tobacco. The only qualification for this attitude is that for those on the move, the smaller hand injector is more easily carried. However the tubes are not so easy to haul around so we still find it hard to view the hand injector as anything more than an introductory device. That was born out by our customer base but it may not be representative of all markets. Zig-Zag, Maiker (Sixty-One), Gizeh, TOP, and CTC's Premier w/base are all well made hand injectors. Almost none of them fail to work at least for a while, of course, depending on the volume of cigarettes they are creating. The lesson here is the customer with our guidance was always right. Even the most annoying client who would insist on a cheap hand injector and show up once a week to buy another two pounds of tobacco - often with the comment that their little hand injector kept breaking - was treated with understanding. We tried each time to assure them that these little machines are not designed to make 800 to 1,000 cigarettes a week. In most cases after a few free or highly discounted replacements, they finally caved in and bought a larger injector. It is important to remember that during this time, we were selling them a pound or two of tobacco per week. It is only fair to stress that we did offer copious advice concerning moderation but did so with care. And we observed in most a gradual decline in their excesses coupled with a desire to upgrade the quality of the tobacco they purchased. A better proposition for all concerned.
Tubes, Papers - We combine these two items because with few exceptions, these products are very similar across brand spectrums. There are a few exceptions such as Zig-Zag's 100 mm tubes which are very well made and provide enough added enjoyment to justify their higher price. For the most part there are only a very few manufacturers of tube and papers so often the biggest differences relate to price and labeling more so than quality. Gizeh has been outstanding for us as they make papers in 100 paper packs which make them quite a bargain. Republic's French Lights and their Ventura line were also big favorites as was Chills Hemp and Hempire Hemp 1.25s. Single width was the vast majority asked for with the double width the least requested. Zig-Zags are the most widely asked for by those who don't know many other brands, and we sold quite of few of them. Tubes, on the other hand being fairly similar, we found the Premier and Escort to be the favorite by far. Gizeh and Zig-Zags were requested by some who had poor experiences with other brands, problems like inconsistent diameters, crumpled tubes, and poorly lasting adhesives that allowed the tube to fall apart. And many do like the image of reliability that brand names like Gizeh and Zig-Zag impart. However it must be said that in our experience, problems noted above occasionally but rarely occurred within all brands. The next generation of tubes led by the most excellent Zig-Zag's 100's and Windsail and further enhanced by the designer quality Vera Cruz will, we feel, create more brand loyalty than now exists. We expect to see a number of new and upgraded tube offerings from leaders like Gizeh in the near future. However, the bottom line is that with few exceptions all tubes are well made and whichever brands you chose to carry will be dictated more by price than anything else and most all of the above will serve as well as any. Of course, as tubes gain designer cosmetics, it will be a sure bet that the growing MYO public will start asking for and using them.
Accessories - This is the most difficult area to predict for any retailer. What may seem like a cool idea to us may not sell at all. A perfect example is the Chills Survival Kit. We sold very few of these in our shop even though our prices were extremely low for these handy novelties. However one of our local competitors sold them like crazy and at a much higher price. The same phenomena was seen with RS Rolls Rolling papers (ten feet of gummed paper in a single roll). We sold very few but the same competitor, though charging twice as much, had trouble keeping up with demand. The reason points to the most important issue that one faces when starting any business but most uniquely a tobacco shop. That is, who do you want to cater to. Obviously, one's first thought is everyone who smokes. However that philosophy may wind up gaining you fewer customers than you might think. Our lack of sales in of the items above were more than compensated by our sale of quality tobacco, Supermatics, and Excels, tubes, and high quality though reasonably priced briar pipes and high value cigars. Though the two items mentioned above as slow movers for us are without doubt quite handy for the tobacco user, they did not move as well in our store because we did not sell more controversial items such as glass pipes, detox supplements and other things often found in "alternative" tobacco shops. Co-location, as it is known in the trade, is an important factor and even though makers of items such as herbal blends, smoking accessories like the Survival Kit, Blunts, Rolling Paper Rolls, Pipe Screens, etc., and yes even some glassware, often suffer unfairly by being labeled as manufacturers of items not intended for tobacco use, one must keep in mind that the kinds of products you sell will, in the long run, determine your image and thus your clientele. No doubt, one would be naive to suppose that everyone who buys any smoking medium, be it papers or briar pipes, or even tubes and injectors, is always going to use it for tobacco exclusively. One must decide not only what clientele is their target but what clientele is "available" and frankly, what business it is of yours how these legal products are used. The dilemma is not an easy one to resolve but had our store not been an experiment for the benefit of this magazine, with its emphasis on MYO (tobacco) cigarettes and were the climate not so anti-tobacco already in this country, AND if the bottom line profits were vital to our survival, we would have had no problem with incorporating certain items that pushed the envelope even far further than the Survival Kit and Rolls of Rolling paper. There is an answer to all dilemmas and we tried to address one of the most pernicious - which was glass pipes. We had a very large number of people of all legal ages come into the store looking for "glass". To address the issue we began working with several local glass blowers to create a glass bowled pipe with a traditional Lucite stem. You saw it on this issues cover and a more in-depth discussion of it in the January 2002 issue (The Tisch-Hill/Morgan-Tisch is still under development). We sold a lot of the Tattoo pipes which we reviewed a couple of issues ago to some of those looking for glass but far more to tobacco smokers who wanted a small pipe for a quick smoke at work. Perhaps a compromise or sorts but all businesses must compromise to some degree. Should a new RYO Store have alternatives for non-tobacco smokers? The answer is emphatically, YES. There are an increasing number of herbal blends that many enjoy smoking and that are perfectly legal. Smoking them in preferred mediums including glass, as long as these mediums remain legal, could certainly enhance profit. We are of the opinion that a well run pure RYO/MYO tobacco shop has such a huge potential customer base given the number of packaged cigarette smokers as well as pre-existing RYO folks that such compromises are not really necessary. However herbal blends can provide a nice compliment to a tobacco blend and in the best of these herbal blends, a complete alternative to tobacco is increasingly sought by the smoking public. I guess it depends on where you are and how you view it. The term Smoke Shop allows a great deal of freedom but be wary. Any retail operation should reflect the philosophies of the owners as that is one of the parameters a potential loyal customer will use to decide whether to be part of your loyal base. We took little flak for not having glass and passed the business on to our competitors down the street. They in turn sent us many customers looking for really good tobaccos, traditional pipes and cigars, as well as the higher quality injectors. In the end a comfortable balance was achieved and we had a good working relationship with our competitors. It is certainly uncalled for to judge your customers or their private behavior except that we were adamant that no one under 18 was allowed to enter the premises, period!.

The Future
During the life of the RYO Store and as a consequence of our sharing the experience with our readers, we have had numerous formal inquiries from entities who wish to open their own RYO Store. In other words they expressed a desire to become part of a franchised operation using the name and the game plan. These have come from 24 states and have totaled to date nearly a hundred interested parties. We have long considered the viability of such a chain, partly due to the buying power it would provide the whole and partly because such an operation would allow for those, interested in opening such a store, a source for the finest tobacco products from a centralized distribution channel who is licensed in all 50 states. This means that the prospective store owner would be able to obtain all of the products we have covered here tax pre-paid by the distributor so that the new owner need not jump through all of the hoops that are required to become a distributor themselves and face the unenviable task of finding product sources themselves. Remember in all states to get products containing tobacco into your shop you must either buy from a licensed distributor or become one yourself to ensure the state gets its pound of flesh (state tobacco tax revenue in plain English). While it is not to particularly difficult to get such a license in most states, so that one could import tobacco from any source outside the residing state, the wait can be long and the monthly or quarterly paperwork and subsequent tax payments are a real pain in the butt and can have severe legal consequences if you are late or screw up. It is much simpler to know up front exactly what you are going to pay for your products and adjust your prices accordingly. You have to pay the tax either way and there are fiscal advantages of letting the distributor pay the tax based on THEIR wholesale cost rather than you paying it on yours.
Now if we decide to franchise the concept of the RYO Store (and we are leaning at this time in that direction), we will, in addition to licensed distribution alternatives, also provide training and support as well as sources for all of the enticing and fast selling accessories that are not subject to tax but can be a challenge to find. We are still kicking the idea around but one thing is certain, MYO is NOT being represented as completely as it should be and for this market to grow to its potential, a lot more retail outlets that really emphasize MYO/RYO need to be created by some one. At this time most shops that have these products are either traditional tobacco shops, which are far and few between and who specialize in cigars and pipes and have some knowledge of MYO - OR - discount cigarette outlets who have an MYO section but are often staffed by folks who have little interest in - or knowledge of - these products.
We would not allow the RYO Store name to be used for Internet Sales as we believe that the future growth of this industry still depends on the success of mom and pop style, brick and mortar enterprises and that it is vital that more begin popping up everywhere there is a customer base. These potential customers need direct, hands-on exposure to these products and methodologies and though the online tobacco sales industry does and will continue to provide great advantages to those who already know what they like, it is difficult for them to match the personal touch necessary to inform and thus sway a packaged smoker to the MYO method. We feel there is room for both strategies and would not allow our franchisees to compete with any online retailer or even the well run existing physical shops that contribute immensely to the MYO/RYO market. Analysis of each location would be necessary to see what the MYO/RYO consumer has already available to them in any area under consideration. A website using the domains we own that we referred to earlier (either theryostore.com or simply ryostore.com) would serve only the function of listing locations and of providing real time support for member operations. It seems a sensible plan and we will update more after the upcoming RTDA (Retail Tobacco Dealers Association) Convention in Vegas at the end of July. However, there is an obvious and potentially serious downside to this plan - that our direct participation in such a venture might taint the credibility of this magazine, and that must be avoided at all cost. We fully intend to take this publication to print and push as hard a we know how to get it into the mainstream, not just the tobacco shop. Therefore all factors that could even insinuate a conflict of interest must be addressed very carefully and with the full participatory input of the industry as a whole. That we will address in Vegas to whatever degree possible. We will, of course, keep you updated.
As a closing definitive, we show below, the statement that we posted conspicuously on the walls and door of the RYO Store. It was created to bridge the gap between the rabid smoker who blows smoke in the face of all who are near, the anti-smoking zealots who have sold their souls to the demons of greed and just plain bad science, and the more sensible, vast majority of smokers and non-smokers alike, who respect each others right to exist and who recognize the absolute right to enjoy personal experiences which neither harm, or suffer the intrusion of, others.
. It also embodies our philosophy at the magazine as it relates to our conception of how tobacco as a retail product can once again gain the respectability it enjoyed for so many years. If you are interested in commenting on the RYO Store concept or wish to get more info on our franchise plans, email us at the link below. We will be glad to address all inquiries as well as update our plans for those who have already inquired as soon as we return from the RTDA at the end of July.
---
If You Have
Quit Smoking .
Keep it That Way
If You Don't Smoke, It Would Seem Illogical To Start Now!
The RYO Store is dedicated to the principles of Quality, Moderation, and Self-determination. In simple terms this means that we emphasize, to those of legal age who freely choose to smoke, that tobacco should be treated as an occasional treat rather than an addiction. We feel that smoking limited quantities of high quality, additive-free tobacco is preferable to indulging in mass quantities of commercially packaged cigarettes as is the current habit of more than 50 million Americans and over a billion people worldwide. While tobacco is a legal product, we feel it, too often, is abused rather than enjoyed. For centuries, human beings were able to enjoy its pleasures with little of the harm attributed to cigarette smoking today.
It is important to understand that there is no such thing as a "SAFE" cigarette. There is no clear research on dosage, or on the toxicity of components in tobacco smoke as they vary from brand to brand. There has NEVER been any research on the differences in produced toxins between the high quality tobacco we sell or the additive filled packaged brands. One day such research will be honestly conducted and reported. Until then, one must assume that smoking involves a degree of risk.
Having said that, many health care professionals urge their patients to reduce the amount they smoke if they truly do not want to quit completely. We agree with the logic of that advice. We find a great majority of those who roll or inject tobacco to make their own cigarettes invariably smoke less and eventually gain control of their obsession until it evolves into the freely chosen diversion it once was.
---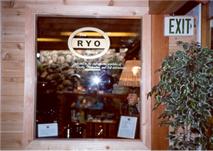 ---
Until next time, enjoy - life is tenuous and should be enjoyed aggressively without regret - without fear - be just selfish enough to do simply that. - the ed.

Next time we will feature a fascinating piece regarding the evolving rules, tax changes, and who is likely to be in control of many aspects of your freedom to enjoy tobacco. We have been working on gathering, simplifying, and verifying the specifics of what has turned out to be a vast amount of new information. For instance, we will examine the role of the BATF (Bureau of Alcohol, Tobacco, and Firearms) in determining federal tobacco issues and reporting requirements, local and state government attempts to increase tobacco taxation levels, insurance companies, employers, and landlords practicing "life-style" discrimination, and most importantly, the non-profit organizations who are behind many of the proposed and current legislative changes and litigations we have seen and will see more of in the future. These 501c(3) organizations seem to be immune to regulation as it applies to their adherence to the rules that non-profits are by law required to observe. So far at least! Things just may begin to take unsuspected and positive turns in favor of tobacco enthusiasts as well as all seekers of freedom, truth, and parity. As usual, repeated below are some interesting links so that you can keep abreast of vital issues that affect 50 million voting age citizens in the US.
---
1. http://www.smokersalliance.org - The National Smokers Alliance
2. http://www.forces.org - FORCES - A national smoker's rights organization
3. http://www.smokers.org - The American Smoker's Alliance
4. http://www.fujipub.com/fot - Friends of Tobacco - A Tobacco and Smoking information clearing house
5. http://www.junkscience.com - A highly entertaining site exposing fraudulent and expensive scientific extrapolations.
6. http://thomas.loc.gov - Current, past, and pending legislative actions, bills - a huge resource organized by subject.
7. http://tobaccolovers.com - A new and growing resource for tobacco related, history, techniques, and links.
8. http://www.smokerscorner.al.ru - A new Eastern European site with a variety of informational sections & services
9. http://www.cato.org/pubs/pas/pa-366es.html - a "White" Paper produced by the CATO Institute covering the Shelby Amendment which requires that all aspects of research whose findings lead to legislation being enacted be made part of the public record available to all. Fascinating reading.
---


Click here to view timely correspondence from our readers
And here to submit your comments
---