Cigarette tube injection machines have revolutionized the RYO Market. Using these wonderful devices and readily available pre-manufactured filtered cigarette tubes, one can create (roll is not a precisely accurate description) filtered cigarettes that are indistinguishable from pre-manufactured brand names (except, of course, they don't have the brand name on them, they taste a whole lot better, are far less expensive, and are much fresher).

The Excel tube injector, while smaller than its sibling, The *Supermatic (shown at lower right, both from CTC - The Clinton Tube Company of New York - *see our review of this fine machine in the Archives section, January/ February issue), is still one of the best injectors on the market. Priced at about $12.00 less than the Supermatic, this little wonder really does a very good job at tube injection. The only complaint we have had with this machine is that its conveniently smaller size also makes it a little harder to hold on to when injecting tobacco, especially for those with larger hands. The Supermatics are twice the size of this machine and afford a great grip with which to comfortably mass produce cigarettes at will. However, there are distinct advantages to the smaller machine, especially if you are traveling with it. Although it still is going to raise eyebrows at airport security x-ray machines (not all security personnel are familiar with these devices and I suppose it does look a little suspicious and, since you can't smoke on airplanes anyway, it is probably best placed in your checked baggage) traveling with it in a briefcase or purse really is doable.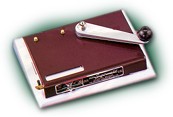 Mechanically, it seems every bit as reliable as the larger Supermatics and has lasted us over a year of fairly constant use with no problems or adjustments. Again, as with ANY injector it can be damaged by excess tobacco but, because of the shorter throw of the mechanism, it is actually a little more forgiving. A simple rule still applies however, and that is, never overfill the tobacco compartment on any injector. Following this simple rule will ensure a respectably long life for these machines. Also make sure tobacco is neither too dry or powdery nor too moist. Most bulk tobacco from tobacco shops is slightly on the moist side but should never be dried excessively. While there are a few other small crank arm injectors out there, this one is one of the very best.
Most other, less expensive, injectors use a sliding mechanism without the convenience of the crank arm. It is much harder to hold these machines while pushing the tobacco into the tube and rarely does it fill the tube as consistently as the crank arm type machines.
We highly recommend the CTC Excel machine for those who wish to save a little money over the larger Supermatics and especially for those who find space critical. They make a great backup machine and a handy companion for travel or camping. Now if they could just figure out a way to make the filter tube boxes smaller. Maybe a vacuum packed tube that expands when the tube is exposed to atmosphere.
At any rate the little Excel is a worthy device for creating your own cigarettes, far outshining the push-pull injectors, and saving you lots of money while manufacturing brand-name appearance quality, great tasting smokes. For your convenience, we repeat the maintenance tips that apply to all injectors especially the crank-arm type.
NOTE: The following may prevent a lot of you from doing damage to these machines as you are getting to know them. There are 3 issue areas which must be addressed for a successful injector experience. If you follow these, you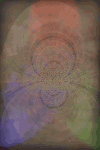 will find the injectors to be an irreplaceable asset to rolling your own cigarettes.
Select tobacco carefully: It should NOT be hunks or heavy bulk cut. It should NOT be overly moist like most pipe tobacco. If you wish that special vanilla or other flavor to add to your cigarette tobacco either dry pipe tobacco very thoroughly and then break up the bulk parts by crunching and rolling between your fingers before you mix with your cigarette tobacco, or order pre-flavored tobaccos from a reputable tobacco shop that uses appropriate cuts for cigarette injection machines. The best tobaccos for this machine are long, fine or medium cut shags. Do not over-dry tobacco as powdered "shake" tobacco will also jam the machine.
Clean the machine regularly by turning it over and shaking gently and/or blowing the tobacco residue from the mechanics underneath. Remove rubber base, if necessary. A fine, dry brush works great. Follow instructions on lubricating occasionally.
Never force the machine to push tobacco. Never tightly fill the tobacco chamber - lightly tamp down from a pile over the chamber entrance. If the machine starts to jam, STOP, immediately, return the handle (lever) to the open position, and clear, with a toothpick or other sharp (but safe) object, the tray area leading to the cigarette tube of all jammed tobacco. This is most important as excess pressure on the handle, in order to forcefully push through jammed tobacco, will bend the mechanisms and throw your machine out of alignment.


The Supermatic
Street Price
$39.95 - $59.95
All Metal Body


The Excel Injector
Street Price
$24.95 - $39.95
Plastic Body/Rubber Base

Excel & Supermatic Tube Injection Machines
are registered products of The Clinton Tube Company
and are available at most fine tobacco shops
that cater to the RYO (roll your own) smoker